Should teachers pay for apps?
**The Edvocate is pleased to publish guest posts as way to fuel important conversations surrounding P-20 education in America. The opinions contained within guest posts are those of the authors and do not necessarily reflect the official opinion of The Edvocate or Dr. Matthew Lynch.**
A guest post by Maria Constantides
I very often talk to teachers about online apps and great new tools and the standard question always is: "Is it free?'"
And of course it's natural for teachers – who are amongst the world's worst paid people for the amount and quality of the work they have to do – to look for free apps and tools.
Reasons?
On a UK pay scale, a colleague recently told me that they make 23 pounds an hour. In Athens, if you  have training and experience, you will be lucky if you make 9 or 10 euros – the average is 6 per hour while the official hourly rate is 4,5 euros per hour  for only 8 months a year; in the summer you can live off the sun and the sea and unemployment benefit of 300 euros per month  (for some people, not even that).
So if most of my better paid colleagues look for free apps, why would the low-paid colleague do anything different? Teachers look for freebies because
Their school won't pay
They can't afford to pay themselves
If it's free, why pay?
So we all flock to the free options and use them, create accounts, create materials, until one day, the company goes bust and we lose everything!
Of course, the paying users lose even more!
A typical example was one of my favourite online animation tools Xtranormal  I loved this app and used the free version along with thousands of other teachers, then started paying to buy more scenes and more characters and to have the option to download and save my videos!  Suddenly the company announced they were closing and loads and loads of teachers lost all their work.
This is what you can now read on their website, written by a team of people trying to resurrect the service: 
No more losing the movie maker

No more losing the characters that some of you had bought

No more losing the movies that you had made
So what are the going rates?
On the flipside of this, you have your average startup company which creates a great product or serivce and they offer a free plan for a limited range of presentations and one or two templates.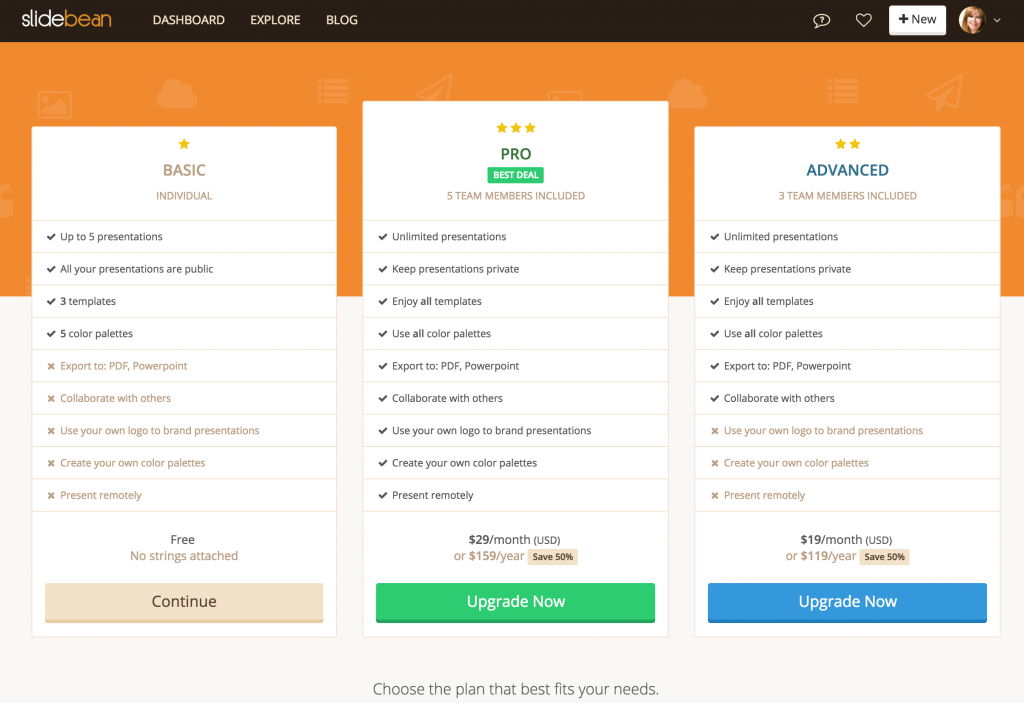 I believe most start ups think in terms of 'Well, what' 29 dollars a month? It's not that much money!'  Or 19 dollars a month!!!
Well, I tell you that at the end of the day, if you pay for a few services like we do as a school, the bill at the end of each month is quite steep!!!!
Compare this to the infinitely more versatile and original Prezi pricing plan and you will note the difference.
Of the two services, this is the one I would be more likely to pay for for this, and of course, other reasons, such as the versatility of the presentation templates, the desktop variation of a presentation which can be downloaded and played on one's pc or laptop…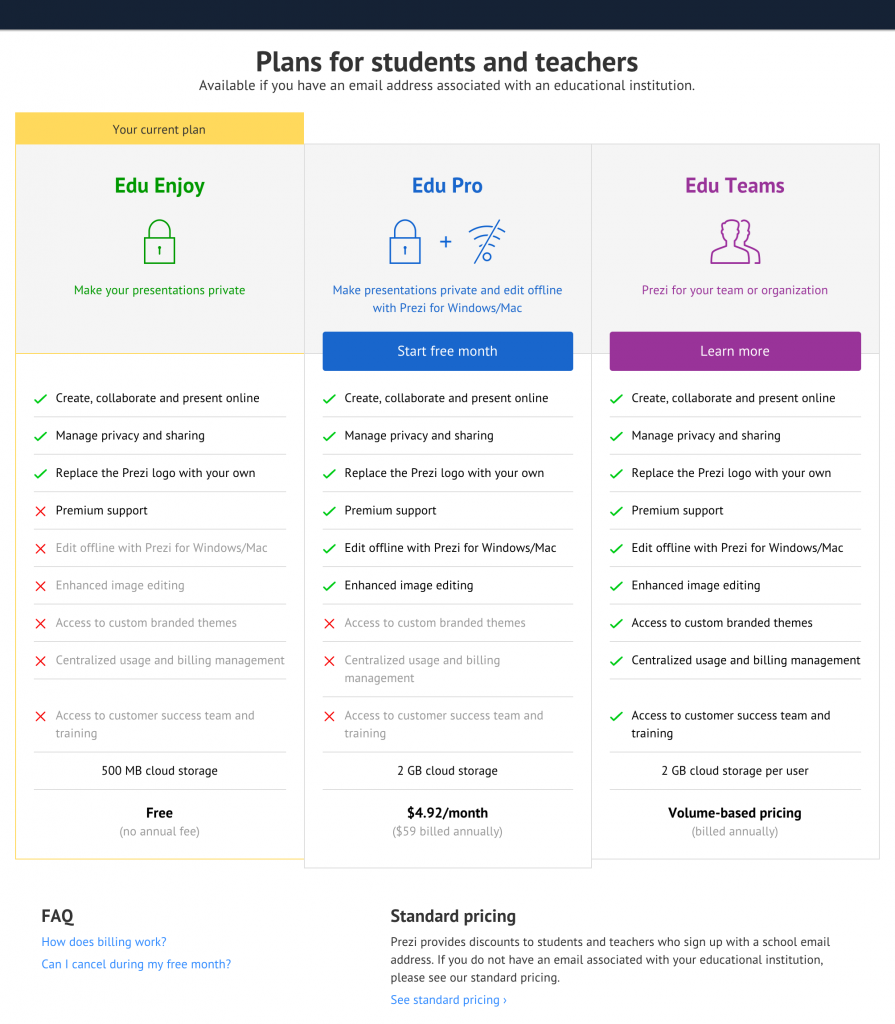 Up to a couple of years ago, I used to pay a 29 euros per month subscription to Survey Monkey – when I calculated the cost of each survey I did using their services, it has cost me more than 300 or 400 euros!!!!
Google does it for free!!!!
One more example – my favourite screencast software – the famous Jing
Compare it with my OTHER favourite screencasting software, Screen-cast-0-matic
Compare two great screencast apps – Jing at about 100 dollars a year and Screen-cast-o-matic for 15 or under 10 if you go for the 3 year discount!
Apps
By contrast, most tablet  apps are much lower in price; for example, purchasing Microsoft Powerpoint for my iPad costs nothing, where you would have to pay almost 80 dollars US for the PC version. Keynote is now free but if you purchase an iPhone or iPad and even if you need to buy it is less than 20 dollars US – compare to powerpoint above!
Make the price right!
Make the price right, people! You can't jump from nothing to 30 dollars a month – bring your prices down and you might get a lot more people paying!
You  let me have dropbox for free but if I want to pay, you ask me for 100 euros per month! 
Why would I pay that when Amazon asks for 70 a year for unlimited storage space!!!! Get real!!!! And OneDrive gives me 50 GB for free – Plus free online use of the latest versions of the Office Suite! 
This has happened to me time and again! I am willing to pay to keep my content safe but prices are too high – so I will keep going for the free versions for as long as I can.
P.S. Just like governments would make more money if they lowered their taxes – but greedy so and so's that they are, they keep losing more and more money every year!!!!!
This post originally appeared on marisaconstantinides.edublogs.org, and was republished with permission.
____________________
Marisa Constantinides runs CELT Athens, a Teacher Development centre based in the capital of Greece, and is a Course Supervisor for all courses, including the DELTA Cambridge/RSA Diploma, the Institute of Linguists Diploma in Translation and off-site seminars and workshops on a variety of topics.